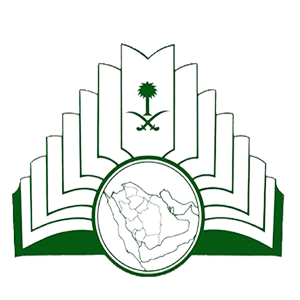 Encyclopedia of the Kingdom of Saudi Arabia
Encyclopedia of the Kingdom of Saudi Arabia
The Kingdom of Saudi Arabia occupies a prestigious and distinguished position at the regional, Islamic and international levels. This has been achieved through the sanctities of religion, the symbols of civilization and history, together with the elements of a prosperous economy, cultural and ecological diversity, and its achievements in its developmental Renaissance process in the various spheres of life, both human and architectural, achieving harmony between the givens of technology on the one hand and authentic spiritual, cultural and social values on the other. Introducing the Kingdom in its promising present reality, and presenting the true image of its blossoming culture to the academic world, the media and the peoples of the world in all their different guises, has become a scientific and objective necessity.
In recognition of this, and the need for the Arab Library in general, and Saudi Arabia in particular, for documentary information about the Kingdom and its thirteen regions, the Library has implemented this project. The Encyclopaedia is a record of the movement of development in all fields, highlighting the history, depth and achievements of this glorious country. The work of supervising and preparing it was entrusted to specialized committees, and an elite group of researchers, writers, and authors from various disciplines, selected according to the highest scientific and academic standards, in addition to experience on the field.
The National Scientific Documentary Project was sponsored by the late King Abdul-Aziz, and was approved on 28 November 2001 (12 Ramadhan 1422 AH).
The first edition of the Encyclopaedia was published in 2011 AD (1433 AH), in 20 volumes in Arabic, with (625 To 965) pages per volume. Each volume includes information about each region classified according to subject (geographical characteristics, historical development, historical monuments and sites, social patterns, customs and traditions, cultural movement, development services and facilities, economics and natural resources, wildlife, tourism and hiking), supported by more than 10,000 images, about 160 maps, and hundreds of diagrams, tables and illustrations, all according to the approved plan.
The information contained in the Encyclopaedia is scheduled to be updated every five years, and a website containing all twenty volumes of the Encyclopaedia has been launched. The search facility allows quick and easy access to all of its elements.
Work on this grand project is well under way, and has been developed according to human, financial and scientific standards and disciplines. Specialized committees and teams have been formed including: referees, researchers, authors, writers, photographers, editors, and other specialists, according to the exacting scientific and academic standards of science, academic and field experience.
The encyclopaedia can be accessed at:
saudiency.kapl.org.sa
Or via the Semanoor app, whose download in the
Apple Store
,
Android
and
Microsoft store
.
Contact with us
Twitter:
@SaudiEncy